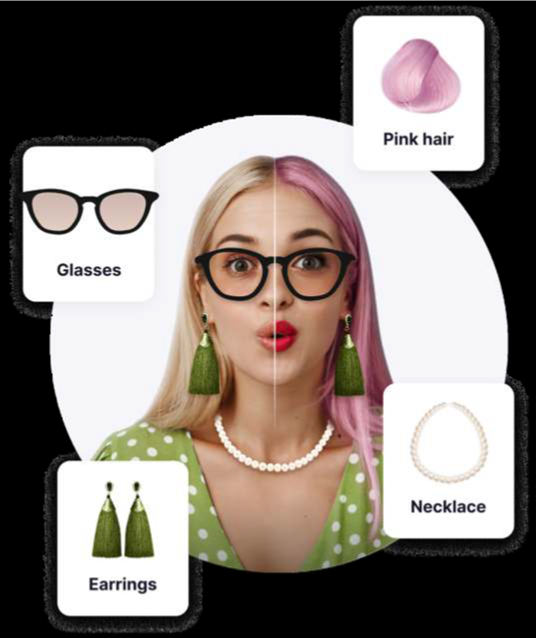 Hold onto your seats, tech and business people! We are thrilled to announce a new milestone as moblers embarks on an electrifying journey with Banuba, the leaders of Augmented Reality (AR) tech and computer vision. Banuba is not just a company; it's an AR universe bursting with innovations that are shaping the very fabric of digital interaction.
Allow us to walk you through what exactly this monumental partnership deal entails:
An Introduction to Banuba's Expertise in AI-Powered AR
Banuba stands at the forefront of AR technology, pioneering innovative solutions that redefine user experiences. Their offerings range from the transformative Face AR SDK, which allows seamless integration of dynamic facial filters, to the Web & Unity platforms that bring AR into diverse digital environments.
From enhancing video chats with AR glam to letting fashion influencers virtually try on the latest trends, Banuba's tech palette is vast and vibrant. Furthermore, their TINT Virtual Try-On series empowers users to visualize makeup, eyewear, jewelry, and more, offering unprecedented immersion in the digital space.
TINT isn't only Virtual Try-On. This AI-powered solution with Seasonal Analysis and Make-Up recommendation system includes a free SKU digitalization for fully customizable White labeling and is ready-to-integrate for launch in under 2 weeks. Visit the Banuba site to learn more here.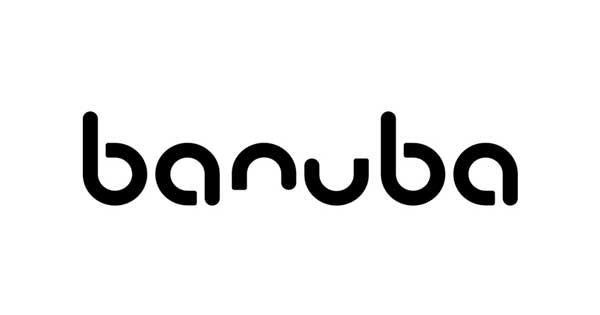 The moblers Edge: App Alchemy for All Our Customers
At moblers, our passion revolves around transforming tech blueprints into tangible business successes. As Banuba sets the AR stage ablaze with their offerings, we're here to ensure their amazing tech reaches every digital corner. 
By having the Banuba SDK at our disposal, we can further reassure the success of our clients products with a faster time to market, better performance, and better market share.
The moblers "Mob" Advantage:
Strategic Integration: Our prowess in mobile application development is primed to enhance and optimize the integration of Banuba's SDKs.
Scalability & Refinement: As Banuba continues to chart new territories, moblers stands ready to refine, expand, and scale their offerings, ensuring peak performance and user satisfaction.
Global Reach: With our deep-seated industry insights and expansive network, we'll amplify Banuba's resonance, paving the way for their tools to become industry standards globally.
Top Professional Code: Meaning no crashes, fast animation, smooth running performance.
Quick Deliver Time: Faster turnaround times and management for customer projects.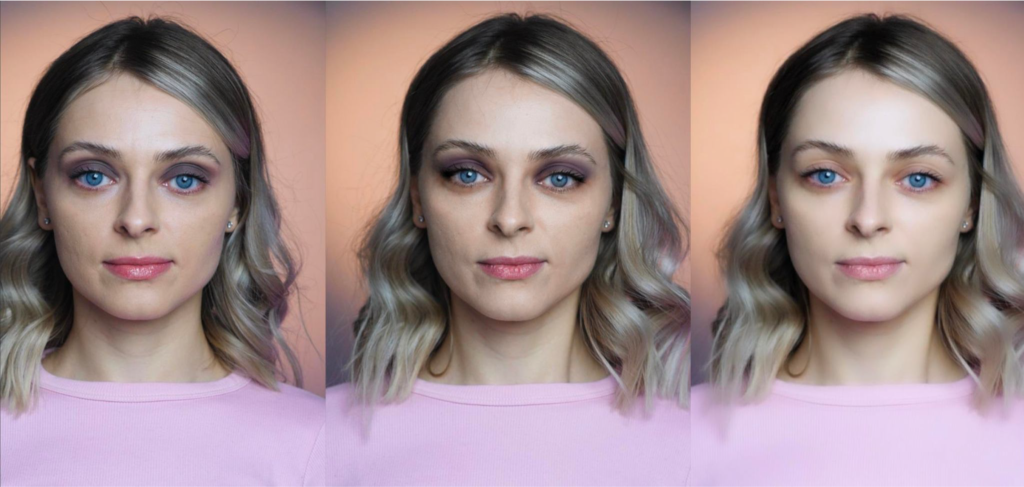 Together, Towards Tomorrow: Enhancing Digital Transformation 🌠
Banuba is an authority in the realm of AI-Powered Augmented Reality nand their technologies have redefined the way people interact with digital platforms.
At moblers, we dream of a world where each project we undertake becomes a success story, where each innovation sparks a trend, and where our customers always find themselves on the bleeding edge of digital transformation.
Merging their strengths with moblers' deep-rooted experience in app development means that the possibilities are truly endless. 
This strategic partnership is more than just a coming together of two companies. It's a pledge, a promise that as the digital world advances, so will our commitment to creating enriched, user-centric, and awe-inspiring experiences. Because at the end of the day, it's not just about the technology; it's about the impact it has on the lives of those who use it.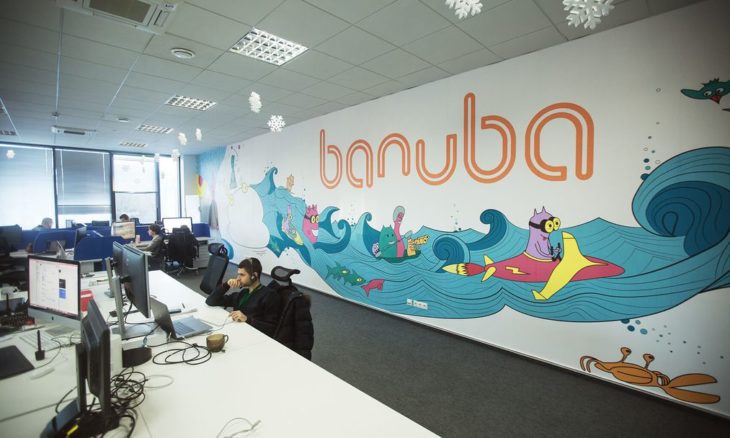 Elevate Your Digital Potential with moblers & AI-Powered AR
We are living in a special time where almost anything you can imagine is now very possible. Whether you're looking to integrate AR into your existing solutions or are embarking on a completely new project, our team is equipped to guide and support your journey.
With the enhanced capabilities stemming from our partnership with Banuba, moblers is even better positioned to help businesses reach new heights. 
Driving the Future of AI-Powered AR Technology Together
As we enter into this exciting era, it's clear that the blend of moblers' digital prowess and Banuba's AR innovation is poised to set new level of performance for future apps worldwide.
To businesses and entrepreneurs watching this space – if you're aiming to build with smart AR technology, the combined strength of moblers and Banuba is at your disposal, too.
For those looking to harness the synergistic power of this partnership for your own ventures, we invite you to reach out. Discover how moblers can boost your project, today and into the future.