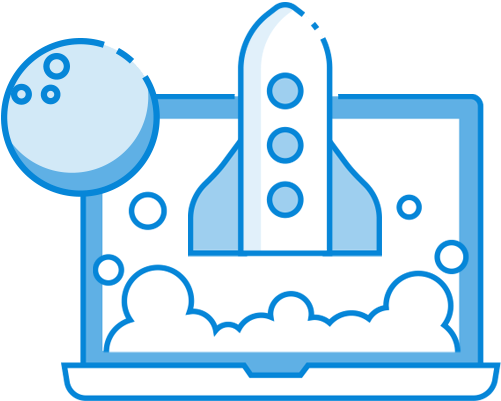 Do you know what's common between successful apps like Twitter, Spotify, Airbnb? They were all primarily launched as an MVP, Minimum Viable Products (but not as almost Free MVP like we offer).
So what are MVPs, and why are they so crucial for an app's success? MVPs refer to basic versions of mobile/chat-bot/software applications that are developed and launched only with their core value offerings, on a trial basis.
It's like a demo version of a game- we will build MVP for almost no cost.
Once favorable feedback is received from the target consumer market, it's then that the full version of the app is launched with all its functionalities. As of today, launching your app primarily as an MVP can be considered as the safest option, something that won't blow a hole in your pocket, especially with the increasing number of new mobile app ventures failing these days.
Build MVP for almost no cost during the Pandemic time
With moblers you can be absolutely carefree when it comes to build MVP without even spending a single penny. Yes, that's right, we offer you to build MVP for almost no cost, a customized software development that the only thing you will have to pay for is the yearly maintenance and support plan.
Build MVP – Why trust us?
We have an install base of over 100 million users (both iOS and Android) and Fortune 500 clients such as Nokia, orange, Ikea and more.
We provide a complete solution for your app including testing, full reliability and seamless scalability at affordable prices.
We will also look after your development team recruitment process. This includes finding the most suitable candidates for you and conducting the primary screening. We then hire those experts that you choose in the final interview.
We insure quality personnel: Due to fierce competition, finding professionals with the right skill set has become a difficult task. We have offices in Israel, Ukraine, Nepal and Gana that are situated right in the heart of the local industry, having strong connections with candidates and partners.
We are rated as Top iOS/iPhone App Development Companies.
We are rated as Top Cross Platform Mobile App Development Companies
We are rated as Top mobile development at Chicago development companies.
Our out-staffing operations help us to tap into this pool of talented candidates at affordable prices.
Build MVP – Reduce overall development cost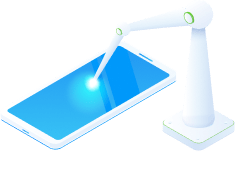 We will charge a fixed amount every month for the development team only – this is the "almost" in our almost Free MVP offer. You will not have to worry about salary overheads and just enjoy an estimated 30% reduction in employee expenses.
HR overhead is also handled by us. This includes a workspace, equipment and all standard licenses required for your team to be productive. We also provide your team with periodic courses that are relevant to their role.
Also, we will always bill you based on the receipts of the professional services that you solicit. Taxation in most countries is favorable towards these types of expenses. You will be eligible for several tax benefits.
Finally, we provide expert CTO services to make sure that you make the right decisions, for your almost Free MVP. We have CTOs with years of domain-specific knowledge. They will help you to clearly define your technological trajectory.
Build MVP – What is your role as a Client?
Come up with a comprehensive idea for your potential app that you want to create an MVP for, you can leave its curation to us.
Are you unsure about the things that you need to consider while coming up with an idea for your MVP?
Don't worry, we are here to help!