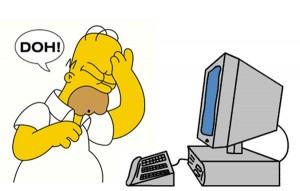 – or –
App Product Success by avoiding common mistakes
Mobile application projects are very popular but tend to show poor App product success rates. We decided to assist readers by sharing our experience. moblers is a specialized mobile apps development studio since 2007. We were involved in dozens of applications, hold an install base in excess of 100,000,000 users, and won global awards. From the position of a market leader, we are able to share insight from our perspective and help you avoid mistakes and reach app product success.
Mistakes are very common when creating something new or as Albert Einstein said: "A person who never made a mistake never tried anything new". You have plenty "opportunities" to make mistakes so why to repeat the mistakes others already did!?
moblers is in the business of creating new things constantly and we witness many mistakes companies and entrepreneurs make with their mobile apps development. This series of articles deals with common mistakes we experienced in regards to app development.
Having a great service idea with the potential to succeed is still a long way from success. So what is preventing many great companies with excellent ideas to launch successfully!? The short answer is poor planning and problematic execution and these are exactly the 2 categories the mistakes we will cover belong to.
What are the mistakes you should avoid to achieve your app's product success?
Because this is an introduction post, I don't want to delve into any specific mistake which should be covered in a dedicated article. Leaving this post as is would not serve the article. I decided to mention the planning mistakes done by one of the biggest apps today.
Avoid common planning mistakes:
They did not clearly understand how to create value for their users.
Their targeted market was not focused.
Their product did not take into consideration the generated expenses.
Their pricing plan did not fit their financial abilities and needs.
They changed their pricing often.
They maintained several business models and pricing plans depending on OS, geography, and seniority as a user.
This list of mistakes was done by a very successful company that was bought in a multi-billion deal. It is only fair to state that every company makes mistakes while the market and the product evolves to be an app product success. Isolating mistakes in retrospect is easier than pointing them in real time. After stating that, I can finally reveal the app referred to is WhatsApp.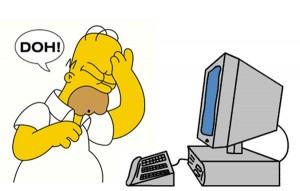 A brief history of WhatsApp
WhatsApp was founded in 2009 when the app market started to boom. The company planned to launch a mobile messaging service based on data as an alternative to SMS. WhatsApp has launched:
iPhone in November 2009
Blackberry on January 2010
Symbian on May 2010
Android on August 2010
The app started as free, then became a premium on the AppStore. The app then introduced the first year free and annual fee (Android) that was never truly enforced. In January 2016, it was announced that WhatsApp will be free and remain free.
Below is a short explanation on some of the mistakes done by WhatsApp before reaching app product success –
Product and audience related mistake
The biggest and most fundamental mistake WhatsApp made was by not understanding completely the essence of the service and the audience. A messaging service worth to a user inherently correlates to the number of connected peers the user has that use the service. A messaging service must remove all barriers to get critical masses in social circles and dominate them. Only a large number of users within a specific social circle makes the service more attractive to potentially targeted users. WhatsApp did "chase" the platform support goal expanding their OS support in the first year. It seems like they pushed towards wide growth rather than a targeted higher value growth. Their strategy did not address the critical mass requirement of services with such a nature. Their focus had to include the critical mass factor and make sure their product and go-to-market strategy corresponds with that. They charged for the service which is a big barrier and they had no segmentation to concentrate their efforts on. There are many ways a company which acknowledges such an important factor in its service can take to keep its growth and they took none of them. The chart below demonstrates that the actual user burst occurred in mid-2013. At that time, their Android user base was already significant and they changed their pricing model on iOS as well. The growth of their user base is very impressive but it is clear they take off only around year 3 (they hit 200M users in April 2013).
Resource waste for ill product specing and market segmentation
WhatsApp plan was to verify users using SMS, to send invitations through SMS and to target the global market. Users could request many verification messages with every installation. Users could chat with unregistered users via SMS on WhatsApp's expense. Global market (as discussed before critical mass) requires increased expenses to generate value. The company miscalculated expenses derived from these decisions and fell into a vicious cycle that generated more mistakes. The company changed its pricing selectively, made changes to the product, and modified its relations with partners. They had a series of patches and "features" that were aimed to counter the bad effect of earlier decisions. The company needed to deal with a lot of SMS messages their service produced.
There are some easy ways the company could control its expenses before reaching app product success. They could use premium SMS to charge for verification messages. This step would have required them to adjust the product and work with local providers. To deal with the endless number of outbound messages (invitations and cross chat) they could alter the way they deal with registered users. Users could get a limited amount of messages to external users. Other creative ways even include a local premium short code that is used by unregistered users to respond and covers the service costs. The company could even send messages to unregistered users who used the premium service informing them about the free service. The people at WhatsApp worked on deals with operators, they must have read articles about premium SMS perception at the time. Every research showed that because the charging is covered with other costs in the phone bill, users tend to overlook and dismiss these costs. They could also cut deals with the operators to send SMS through their gateways for a fixed price. There were many good ways to deal with the challenges of a messaging service in 2010, but WhatsApp failed to choose one good solution. The steps the company took were uneven, unjust, had no correlation with actual user's generated costs etc. With attention to potential generated costs by their service in the definition phase, they could find much better ways to deal with the expenses. Ultimately, they could better define the product and choose specific initial markets to generate fewer expenses and more value faster.
Confused pricing (evolution) mistake
From the brief history mentioned above, you can learn that WhatsApp was very unstable with its pricing model. They started with a free version that turned into a premium one on iPhone. Android users got the application for free until the company decided new users will pay an annual fee from the second year. Users from developing countries were not charged at all. iPhone then turned to free for the first year and an annual fee from the second year like Android users. iPhone users were accustomed to premium apps and Android users were not, but does that mean that they should charge only from iPhone users!? From a simple search in Google, you can find many confused discussions about their pricing. People published ways to "hack" the application and get it for free. These discussions happened when the application was already attractive to users and has reached app product success, but they did not want to pay for it while others do not. This behavior demonstrates that users who needed to pay for their service felt exploited because they knew other users do not pay for the service. The inconsistent pricing model hindered WhatsApp's growth but also damaged the users' perception of the service. Users felt the company tried to charge them for something they know others got for free.
And yet…
I intentionally chose to present the case of a very successful company like WhatsApp. The WhatsApp management was able to recognize mistakes it made and constantly adjust their product and offering. They attempted to overcome the issues and to try and fix these mistakes. There are many factors in the success of WhatsApp but from the angle of this article, the adaptive nature of the company was key. A good dedicated team of professionals that constantly reevaluate the product and the market transformed a service that suffered from big mistakes to succeed.